How-to Add a Bill Payee.

One time is all you need. Add payees and recipients and get started today.
Let's get started. 
Follow the steps below.
Step 1 - Sign in to Scotia OnLine Banking
Go to Scotia OnLine, enter your ScotiaCard number and password then click the "sign in" button to continue.
Step 2 - Select Manage Payees
Click on "Pay" in the red navigation bar at the top of the page, and select "Manage Payees" from the dropdown menu.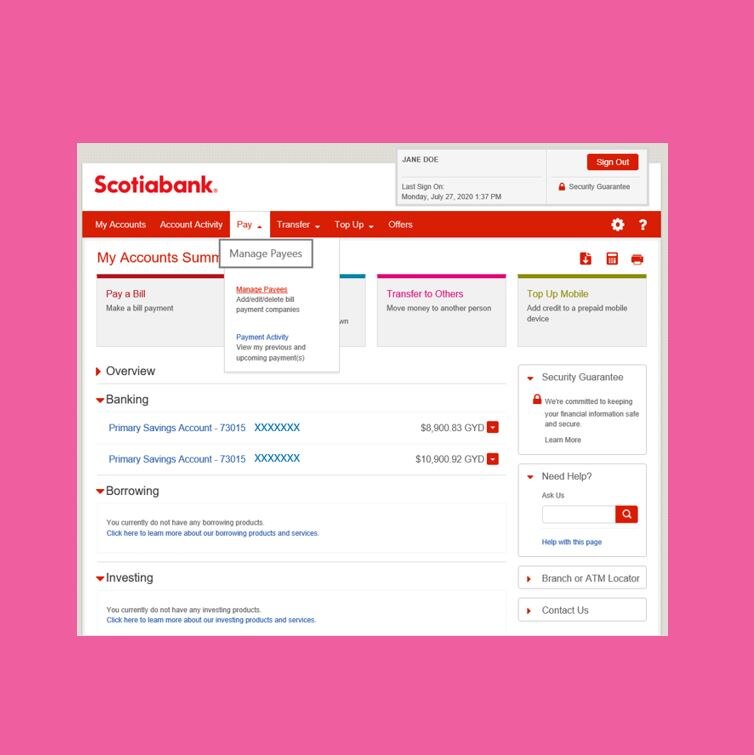 On the "Manage Payee" page, click on the little grey icon, that looks like a person, to add a new Payee.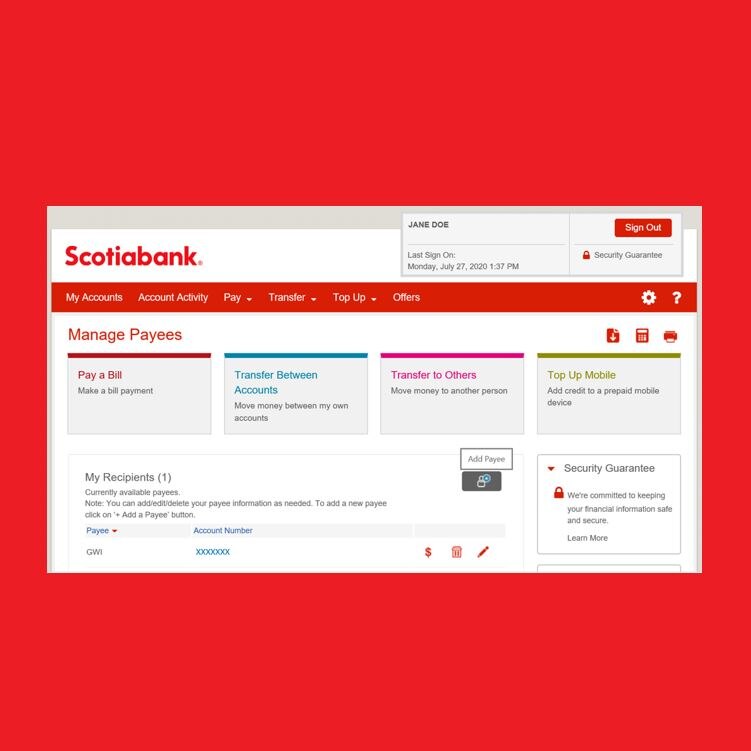 Step 4 - Choose an available Payee
Select a Payee from the short list of most popular Payees or use the search bar to type in the first three letters of the service provider you wish to add.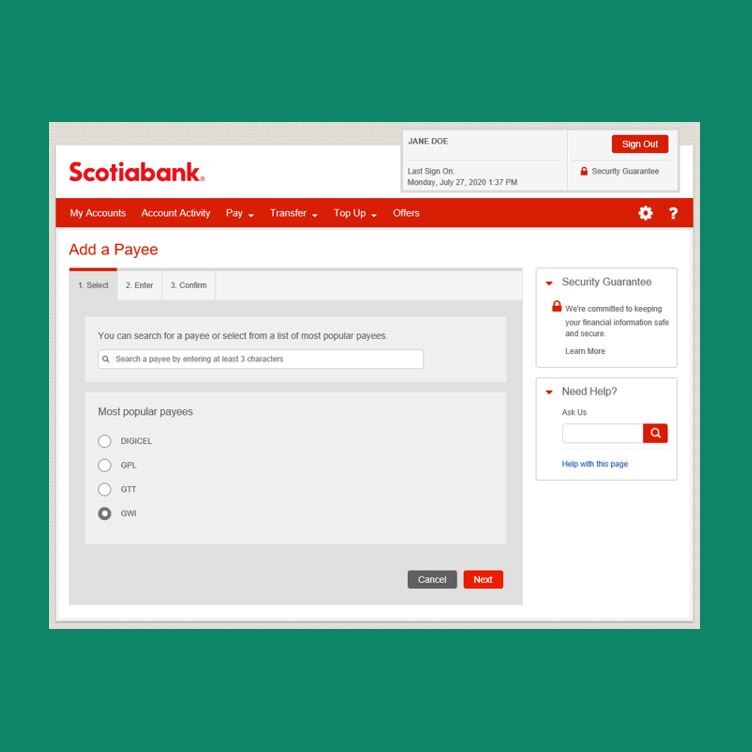 Step 5 - Enter your account number
You will find your account number on your bill. This is usually located on the top right or left of the page.
Carefully enter this account number, for the Payee that you wish to add.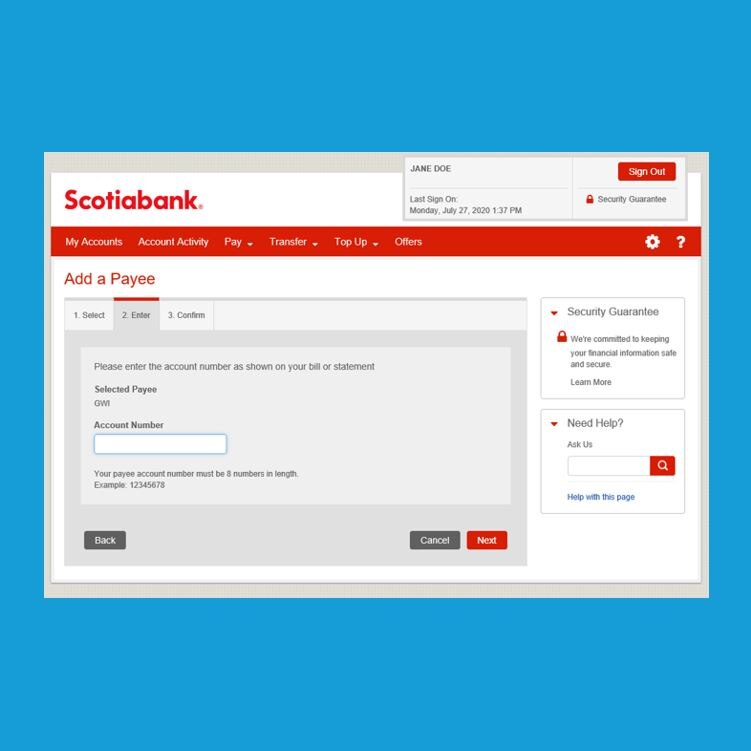 In order to verify thats its really you who is adding a new Payee, you would need to enter your access code.
You should also review the selected Payee and as well as your account number before you confirm and proceed.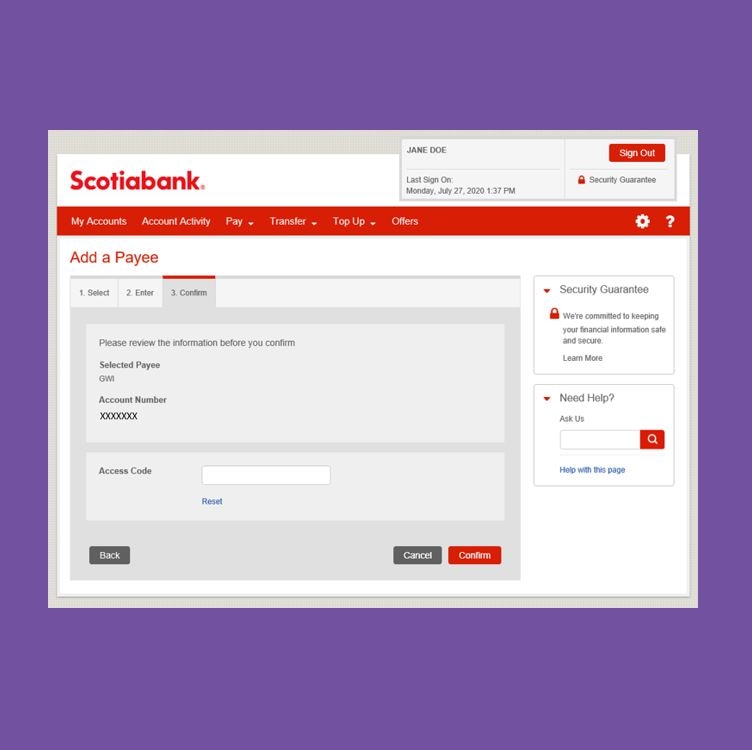 Step 7 - Congrats! You've successfully added a Payee
You should now receive a notification at the top of the page letting you know that you have successfully added a payee.