Scotiabank MasterCard
Scotiabank MasterCard® provides you with payment flexibility and worldwide acceptance.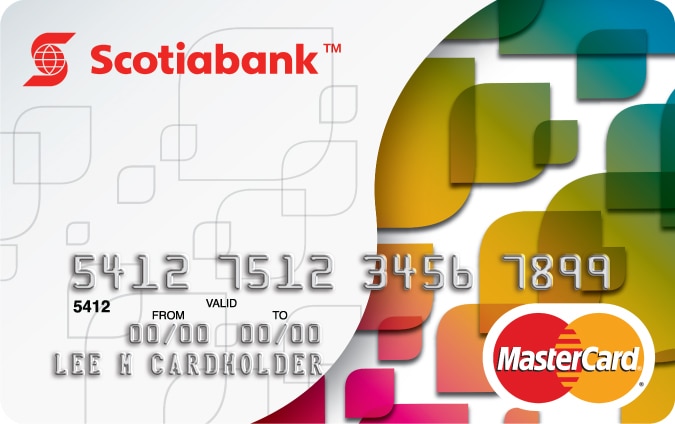 Right for you if:
You want the  convenience  of worldwide acceptance and a low interest rate
Up to US$100

per occurrence Purchase Protection

Terms and Conditions for Current Credit Card Promotions
Welcome Offer
Our cards have a great new look!
Your card comes with benefits
Buying whatever you need, no cash required
Free Convenience Cheques you can use to make purchases, transfer balances, pay utility bills or get cash in-branch
Building your credit history — using the Scotiabank MasterCard responsibly can help you get approval for larger loans such as mortgages or car loans
Enjoying complete peace of mind with emergency services for lost or stolen cards from MasterCard Global Service
Up to US$100 for Purchase Protection per occurrence provides reimbursement for theft and /or accidental damage of purchase of the covered item
Get additional Scotiabank credit cards for family members - share the flexibility and convenience of MasterCard credit with your loved ones
Protect your loved ones with Scotiabank Credit Life Protection, optional life insurance that covers the outstanding balance of your credit card in case of death 
Up to US$100 per occurrence Purchase Protection 

MasterCard Global Service for lost or stolen cards

Find the card that's right for you.

Application Form:
Bring it with you on your next visit.
®
MasterCard is a registered trademark of MasterCard International Inc.