How-to Add a Transfer Recipient.

One time is all you need. Add transfer recipients and get started today.
Let's get started. 
Follow the steps below.
Step 1 - Sign in to Scotia OnLine Banking
Go to Scotia OnLine, enter your ScotiaCard number and password then click the "sign in" button to continue.
Step 2 - Select Manage Recipients 
Click on "Transfer" in the red navigation bar at the top of the page, and select "Manage Recipients" from the dropdown menu.
Step 3 - Add a new Recipient
On the "Manage Recipients" page, click on the little grey icon, that looks like a person, to add a new recipient.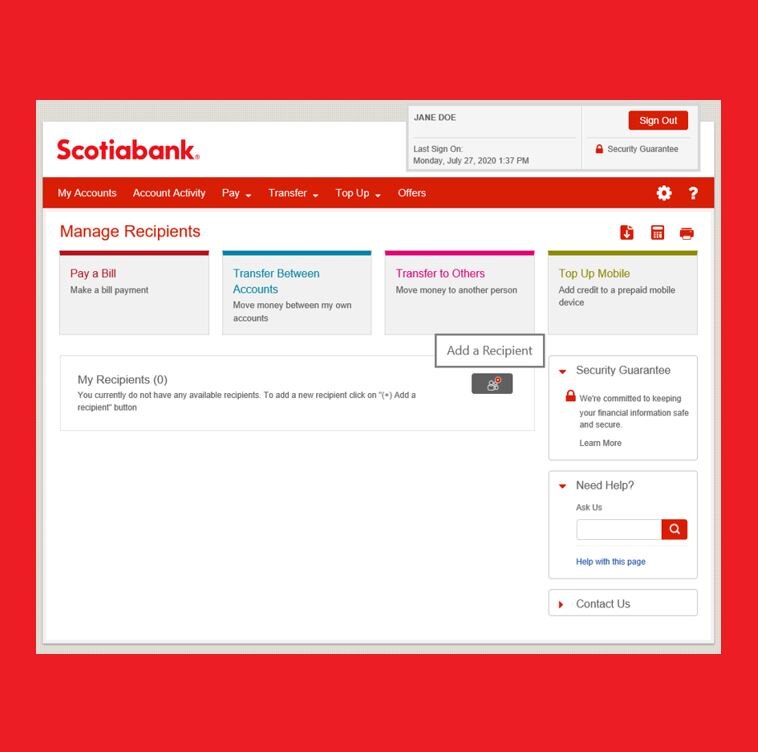 Step 4 - Select account type and bank
Select whether the account you are adding is a Business or Personal account. Then select the bank at which the account is held.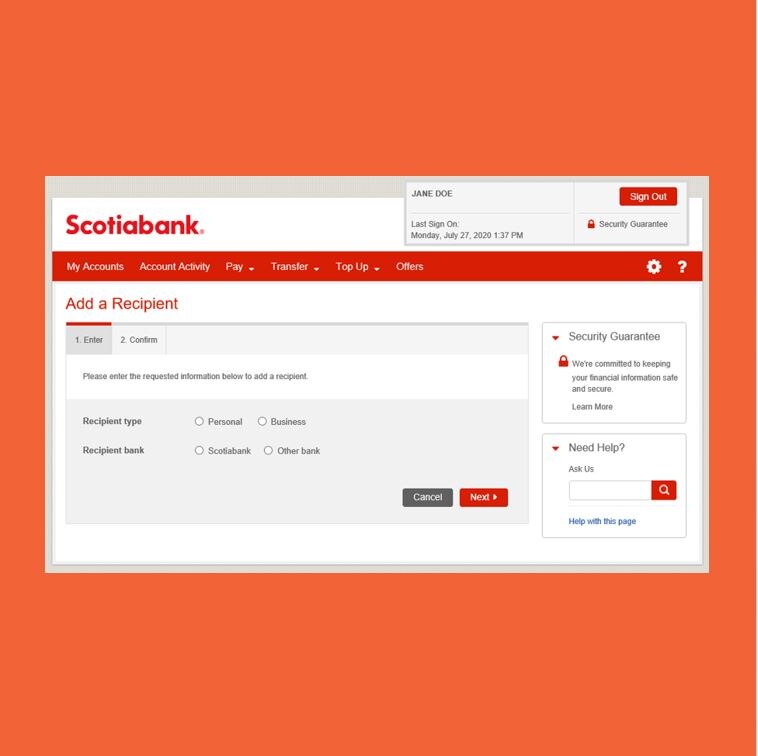 Step 5 - Enter the requested info
On this page, you'll be prompted to enter additional info about the recipient being added. Once all fields are filled out, please review and ensure that everything is accurate before you proceed.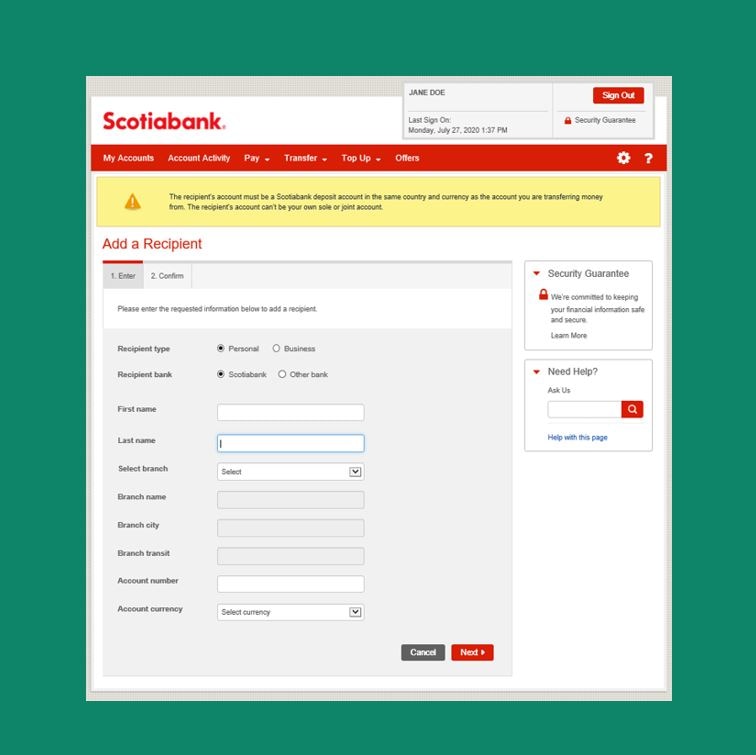 Step 6 - Review and confirm  

Be sure to review all information once more before you click confirm. If no edits are needed, please select "confirm".
Should you need to make a change, you may select "back" and make the necessary changes.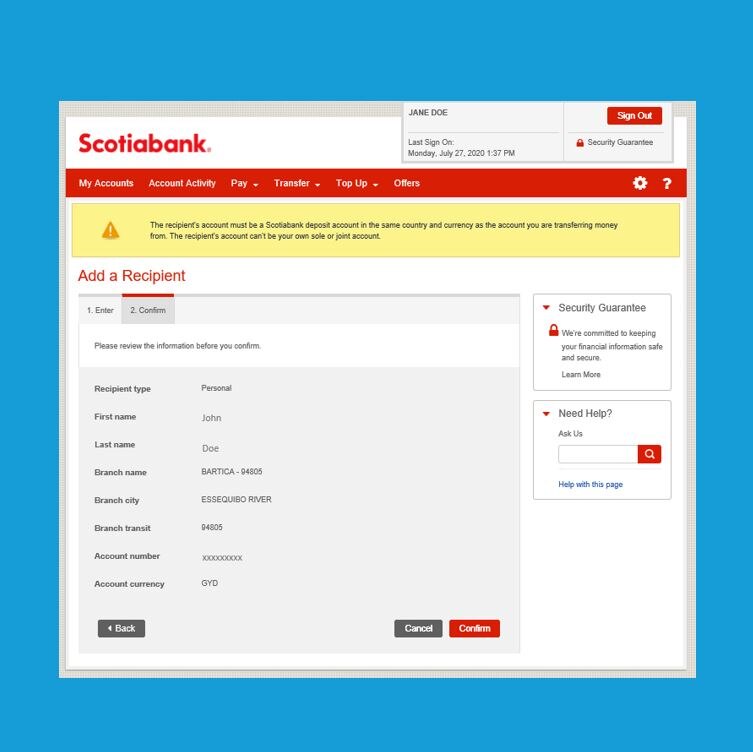 Step 7 - Success! You've just added a transfer recipient.
You should now receive a notification at the top of the page letting you know that you have successfully added a recipient.