How-to Pay a Bill 

Set it and forget it. Set recurring bill payments and never miss a payment date again.
Let's get started. 
Follow the steps below.
Step 1 - Go to the sign in page
Step 2 - Select the option to Pay a Bill
Click on "Pay" in the red navigation bar at the top of the page and select "Pay a Bill" from the dropdown menu.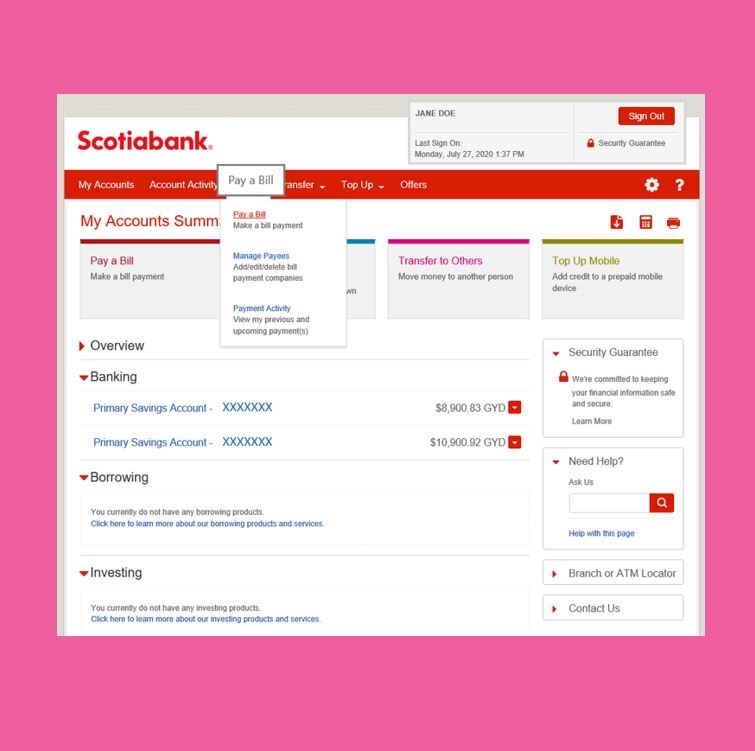 On this page, you can select a Payee from your existing list or add a new one.
Click here to view our step by step guide if you wish to add a new Payee.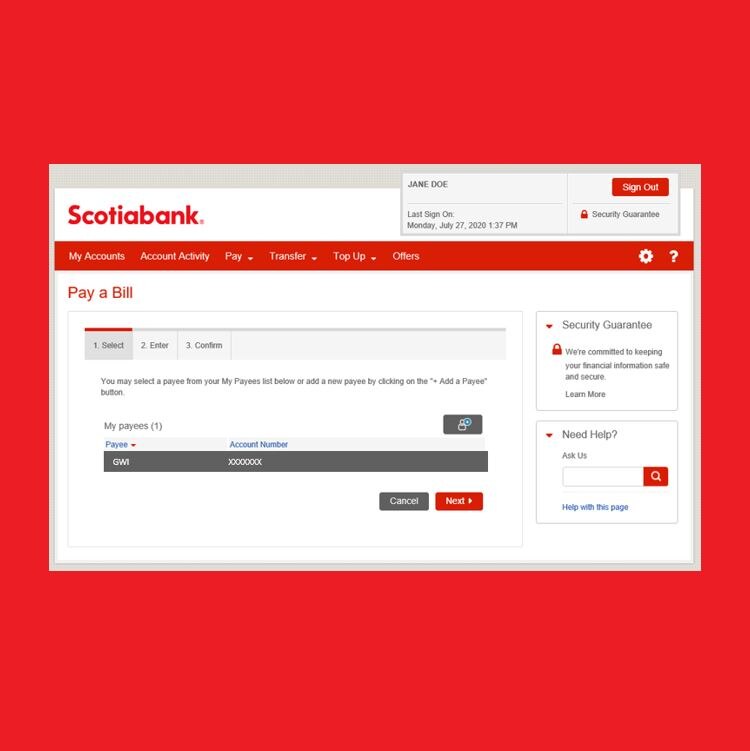 Step 4 - Enter payment details
At this point, you can enter your payment details as follows:

From: Select the account that you would like the payment to come from.
Amount: Enter the amount that you would like to pay

Frequency: Make a one time payment or setup recurring payments, using this option. 

Date: Choose to pay today or a date in the future.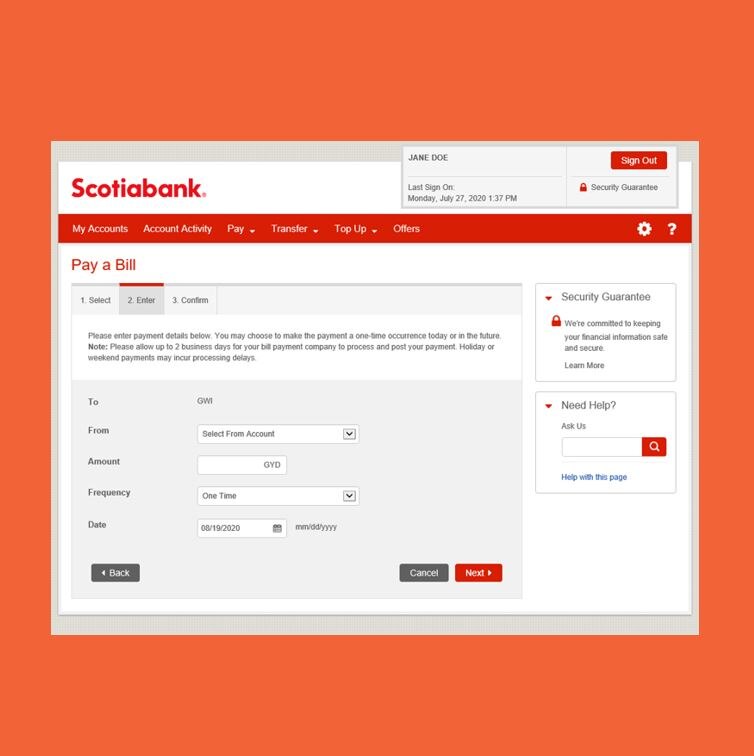 Step 5 - Verify payment details and pay
For the final step, verify that the details entered are correct and then click the "pay" button to make your payment. 

You've successfully paid a bill!