Scotiabankers Donate Clothing to Help and Shelter
Georgetown, January 13, 2017. Scotiabankers in the Country Management Office and Operations and Administration Department today donated a quantity of clothing from a recent clothing drive, to Help and Shelter.
The clothing drive is just one in a number of charitable initiatives that Scotiabank employees undertake every year as part of the Bank's Community Programme, aimed at encouraging staff to be actively involved in philanthropic projects within their communities.
The Carmichael Street branch today held a hot dog sale to raise funds for its community projects. Funds raised from this initiative will be matched by Scotiabank under another component of the Community Programme.
"Volunteering is part of a Scotiabanker's DNA. We are not only committed to helping our customers become better off, we are also enthusiastic about helping the less fortunate,whether they bank with us or not," said Jennifer Cipriani, Manager Marketing and Country Champion for the Bank's Community Programme.
Scotiabank rewards employees for their volunteering efforts through its annual International Philanthropic Awards and by contributing to charities supported by employees.
Help and Shelter has received ongoing support from Scotiabank and its staff over the years and today the staff pledged continued support in the form of a monetary donation to be made in a few weeks.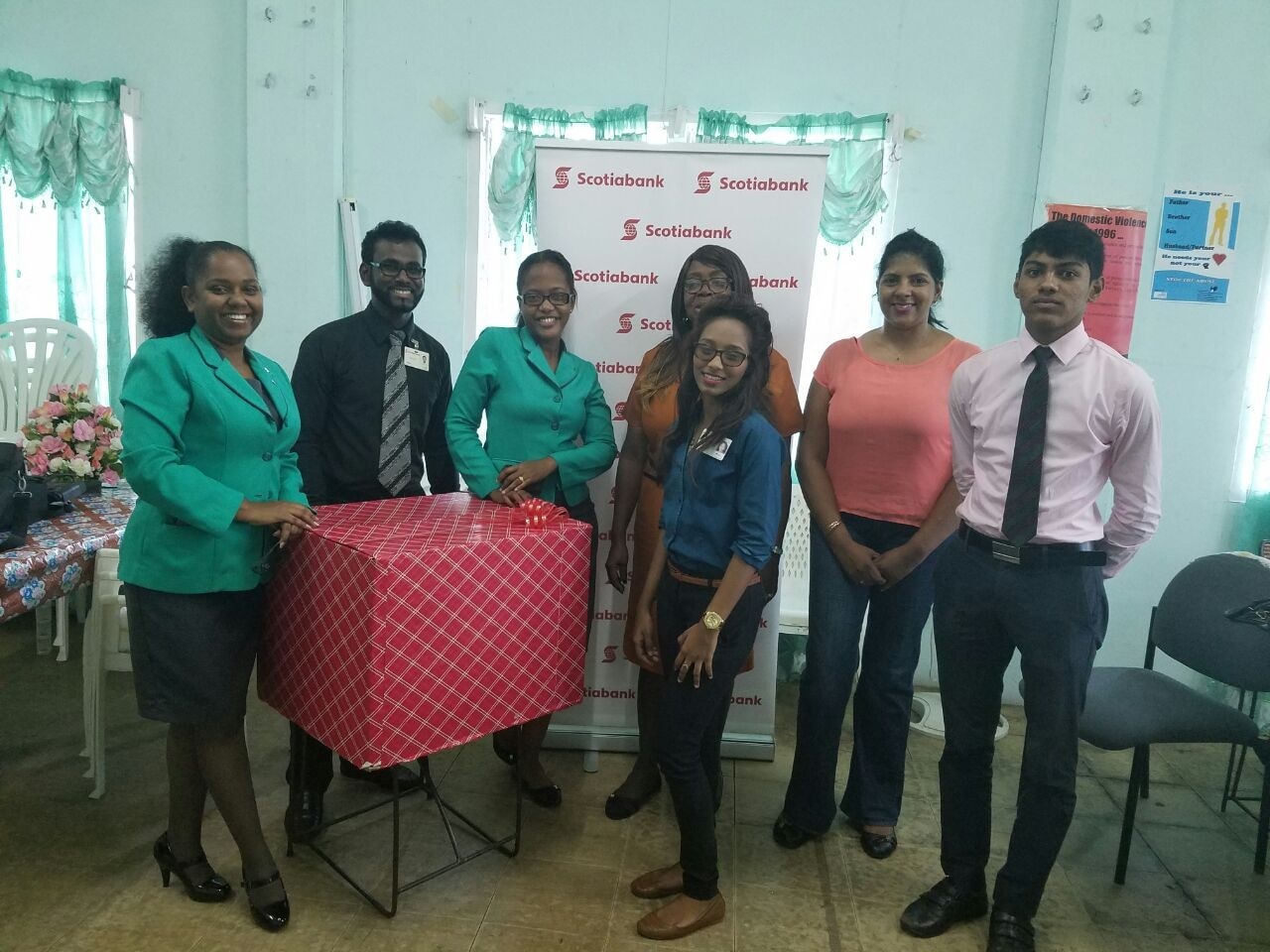 Help and Shelter Directors Niveta Deen and Linda Hustler (second and third from right respectively) are all smiles as they accept the donation from proud Scotiabankers. 

Contact: Jennifer Cipriani (223-6096)